Awarded with the Luotsi award on Joensuu Day: Napakka Osk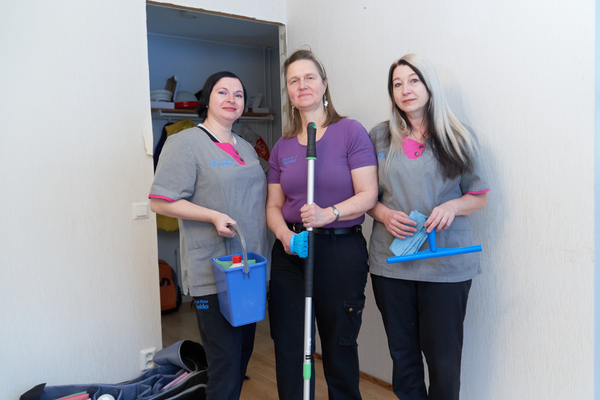 Pohjois-Karjalan Napakka Osk is a cooperative enterprise established in 2004, also acting as a voucher-based service provider for Siun Sote. Napakka offers a variety of domestic services in the Joensuu area, ranging from cleaning to small maintenance work and yardwork. Napakka also offers billing services for experts working in different fields.
"I have only been speaking Finnish with them," says Kirsi Härkönen, who works as a mentor for cleaning work at Napakka Osk.
But that's impossible, I find myself thinking. How could freshly arrived Ukrainians already understand Finnish?
"Of course, they occasionally have Google Translate open on their phone, which immediately repeats what I said to them in Ukrainian. That has been a significant help," Härkönen continues.
Härkönen thinks that the more she encourages her workers on house cleaning jobs to repeat cleaning terms in Finnish and to converse with the customer, even with just a few questions, the sooner they will be able to work independently. This will also help them in other aspects of integration. Härkönen has the right idea.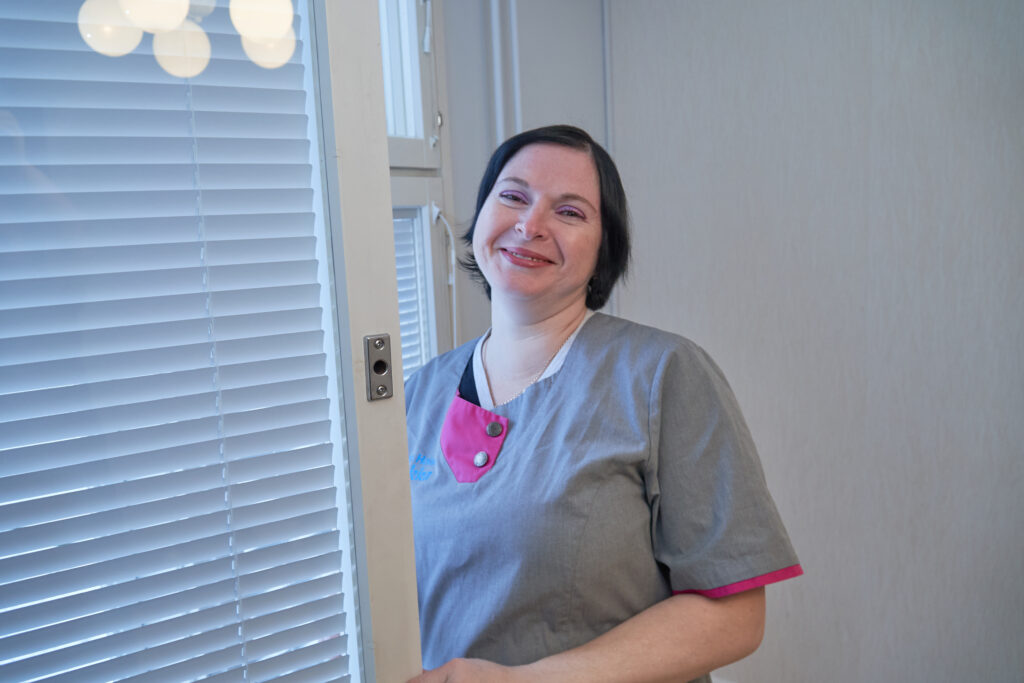 Napakka worker Alina Yarysh has just had her temporary 6-month work contract upgraded to an indefinite one, and she is very happy that she is now able to better provide for herself and her three young children.
"I started at Napakka doing spring cleaning jobs in May. We did those as teamwork, but now I already have about ten locations that I visit on my own. We also have relocation cleanings and special cleaning jobs that we do with a bigger cleaning team. At clearance jobs, we may also have members from Napakka's yardwork and small maintenance teams working with us," says Yarysh.
The empty apartment is filled with laughter as Kirsi, Alina and Nataliia make it clean as a whistle. Both Alina and Nataliia have previously worked in customer service and sales jobs in their home country.
"I understand very well that you just can't get that kind of work without knowing the language. Cleaning work has been fun, and in many ways, it's a good way to get close to the Finnish lifestyle and people," says Nataliia.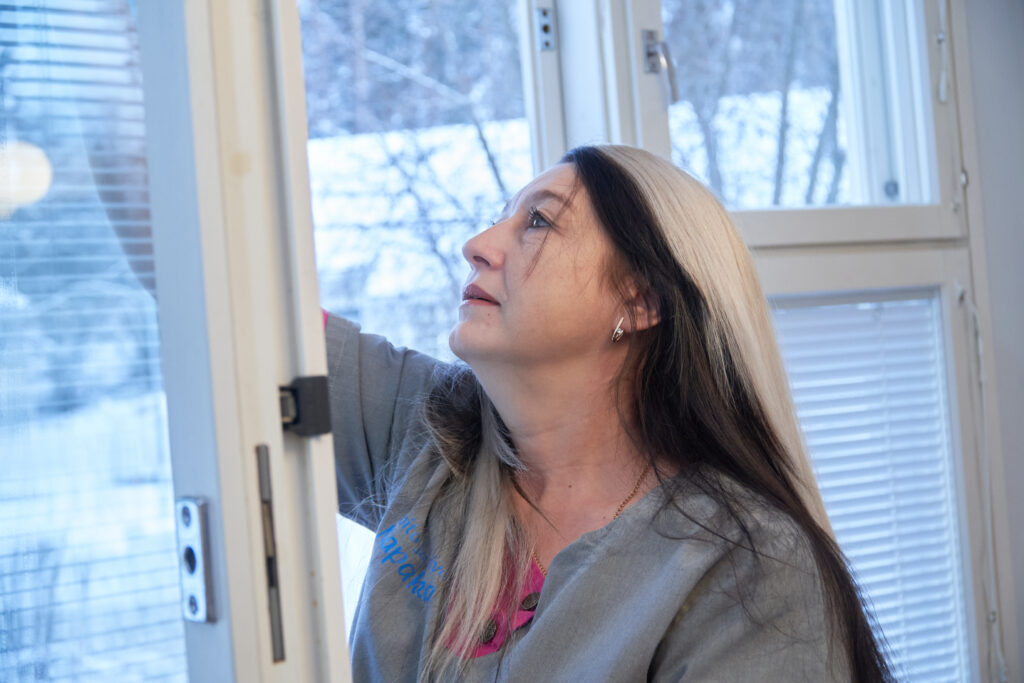 Cleaning work is also demanding. One has to understand the right techniques, know the right cleaning agents even for delicate surfaces, and be able to interact with the customers. It's much more demanding technically than people might think.
"Do you have a sled (pulkka) for the children yet?" Kirsi asks Alina at the end.
"What is "pylkkä"?"
For some reason, Google doesn't recognize the word either. But Google Image Search solves the mystery.
"Oh, I know this. I don't have one, I'm sure the children would love it," Alina answers.
"I'll bring you one tomorrow, we don't need it anymore," says Kirsi, and receives a hug from Alina. "You're always helping us, thank you, Kirsi!"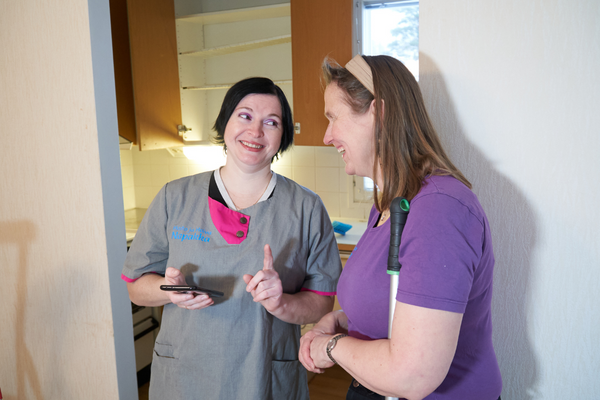 The Joensuu Day Luotsi awards were awarded to employers who have boldly employed international talents. Awards were also given to:
---
Text: Riitta Nyberg
Photos: Ari Tauslahti
Translation: Teemu Reilin