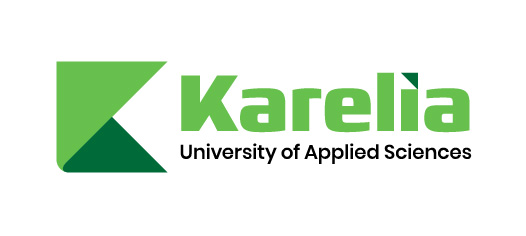 Karelia University of Applied Sciences (Karelia UAS) is a mul­tidiscip­lin­ary and inter­na­tional organ­isa­tion offer­ing edu­ca­tion lead­ing to bach­elor and mas­ter degrees. Karelia UAS oper­ates in seven study fields offer­ing 21 pro­grammes out of which five are mas­ter-level stud­ies. The study areas are health care and social stud­ies, busi­ness, engin­eer­ing, forestry, media and hos­pit­al­ity man­age­ment. Karelia UAS oper­ates in two cam­puses in the close prox­im­ity of the Joensuu city centre in east­ern­most Finland.
Two degree pro­grammes are con­duc­ted in English: International Business and Industrial Management .
Karelia UAS is one of the Finnish higher edu­ca­tion insti­tu­tions respons­ible for SIMHE ser­vices (Supporting Immigrants in Higher Education in Finland), sup­por­ted by the Ministry of Education and Culture. Karelia UAS provides SIMHE guid­ance and ser­vices for immig­rants eli­gible for higher edu­ca­tion or highly edu­cated immig­rants. The guid­ance ser­vice helps with iden­ti­fic­a­tion of prior learn­ing to sup­port edu­ca­tion paths, employ­ment and integ­ra­tion.
Karelia UAS also provides Preratory Studies for Higher Education and for Expert Positions in Finland.
Regional developer and inter­na­tional oper­ator
Karelia UAS is a sig­ni­fic­ant and well-recog­nized oper­ator in edu­ca­tion and plays a key role in the regional devel­op­ment and research, devel­op­ment and innov­a­tion (RDI) activ­it­ies. Karelia UAS oper­ates act­ively in vari­ous national and inter­na­tional net­works. International part­ner net­works include many Asian, African, European, and North- and South-American coun­tries. China is one of the key part­ner coun­tries where the edu­ca­tion co-oper­a­tion is sys­tem­ic­ally developed in col­lab­or­a­tion with the part­ners.
KARELIA UAS – USEFUL LINKS
Degree Programmes in English:
SIMHE (Supporting Immigrants in Higher Education)