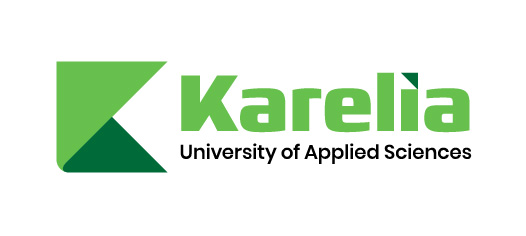 Karelia University of Applied Sciences (Karelia UAS) is a multidisciplinary and international organisation offering education leading to bachelor and master degrees. Karelia UAS operates in seven study fields offering 21 programmes out of which five are master-level studies. The study areas are health care and social studies, business, engineering, forestry, media and hospitality management.  Karelia UAS operates in two campuses in the close proximity of the Joensuu city centre in easternmost Finland.
Two degree programmes are conducted in English: International Business and Industrial Management .
Karelia UAS is one of the Finnish higher education institutions responsible for SIMHE services (Supporting Immigrants in Higher Education in Finland), supported by the Ministry of Education and Culture. Karelia UAS provides SIMHE guidance and services for immigrants eligible for higher education or highly educated immigrants. The guidance service helps with identification of prior learning to support education paths, employment and integration.
Karelia UAS also provides Preratory Studies for Higher Education and for Expert Positions in Finland.
Regional developer and international operator
Karelia UAS is a significant and well-recognized operator in education and plays a key role in the regional development and research, development and innovation (RDI) activities. Karelia UAS operates actively in various national and international networks. International partner networks include many Asian, African, European, and North- and South-American countries. China is one of the key partner countries where the education co-operation is systemically developed in collaboration with the partners.
KARELIA UAS – USEFUL LINKS
Degree Programmes in English:
SIMHE (Supporting Immigrants in Higher Education)