Multiculturalism has enabled Nanocomp to turn itself from a small university initiative into a global business. Vice president Matti Eronen tells TalentHub Joensuu how Nanocomp has learned to navigate the complexities of both the international market and international workforce.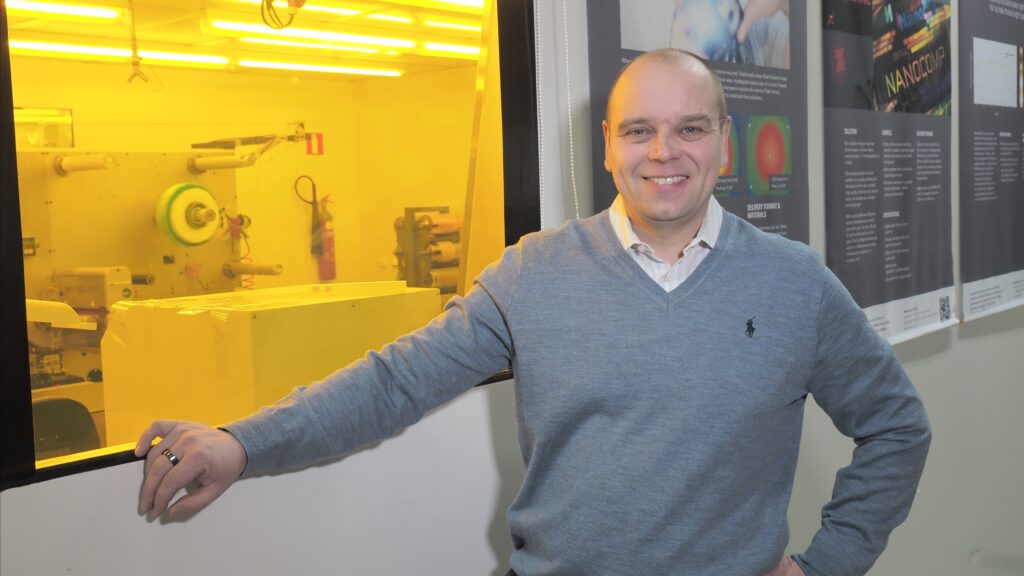 Nanocomp is a photonics manufacturer that produces light guides, optical film components and management films and offers related services for its clients. Initially founded in the University of Eastern Finland as an R&D venture, the company has grown out of its humble beginnings to become a global business, while at the same time shifting its focus towards mass production. Eronen has been with the company since 2008. He is in charge of sales, marketing, business development and quality assurance among other things. 
"Before Nanocomp, I've been involved in very international and multicultural businesses. I once worked for Perlos and for PKC Group. Even back then, I worked quite a lot with Asian affiliates and people in countries where the factories were located."
East Asia is Nanocomp's main foreign market. The company manufactures and sells products across China, Japan and Taiwan. Outside East Asia, Nanocomp also does business in North America and Europe. The current level of success enjoyed by Nanocomp would not be possible without international talent, and even in the early stages before Eronen's time with the company, entering the international market was paramount for Nanocomp.
"There were probably all kinds of scenarios on the table. Even at the time we had to acknowledge that Finland is not the market for component manufacturing", Eronen comments.
The very first international employees were recruited very early on. The university campus proved to be an excellent hunting ground for international recruits.
"Even back then, before my time in the company, we had interns and exchange students from Japan and China."
Along with Chinese and Japanese people, Nanocomp has also employed Indian and Nepalese talent in R&D. At the present, the company employs three international workers in Finland – one Chinese, one Taiwanese and one Russian. In addition to this Finland-based trio, the company of course employs a plethora of workers in target countries both in manufacturing and as sales representatives.
Like in any other international businesses, the cultures of the workforce mingle in mundane everyday situations. Sometimes multiculturalism is a simple act of enjoying dishes from different countries on your lunch break. Other times it's a little less tangible, and some cultural differences require time to get used to. For Eronen, working with international colleagues has been easy, but he has also spotted differences in workplace discourse as well as the employees' reverence towards management.
"My team has foreigners in it as well, and communication is different with them. For instance, a Finn might bring up an idea spontaneously, but with Asians you have to talk things through and things are brought to the table through questions. In Asian countries, managers receive a great deal of respect. In Finland, you could even walk right over your boss, but these people most certainly will not. That sense of hierarchy is plainly visible even here in Finland."
Despite this and the fact that on occasion people at Nanocomp have to deal with international contacts who work very long hours under different circumstances, the company has chosen not to emulate a foreign working culture.
While operating abroad, the company has to pay close relations to current events such as the political climate of China and take into account the complex interrelated histories of the countries where it operates. Sending Japanese salespeople into China, for example, would be out of the question, and relations between China and Taiwan are strained to say the least. Fortunately, the relations between company employees have been on good terms.
"It does show", tells Eronen, referring to attitudes between different nationalities. "You have to put things in perspective in communication and team dynamics. Nevertheless, we try to treat everyone with respect and work together as a team."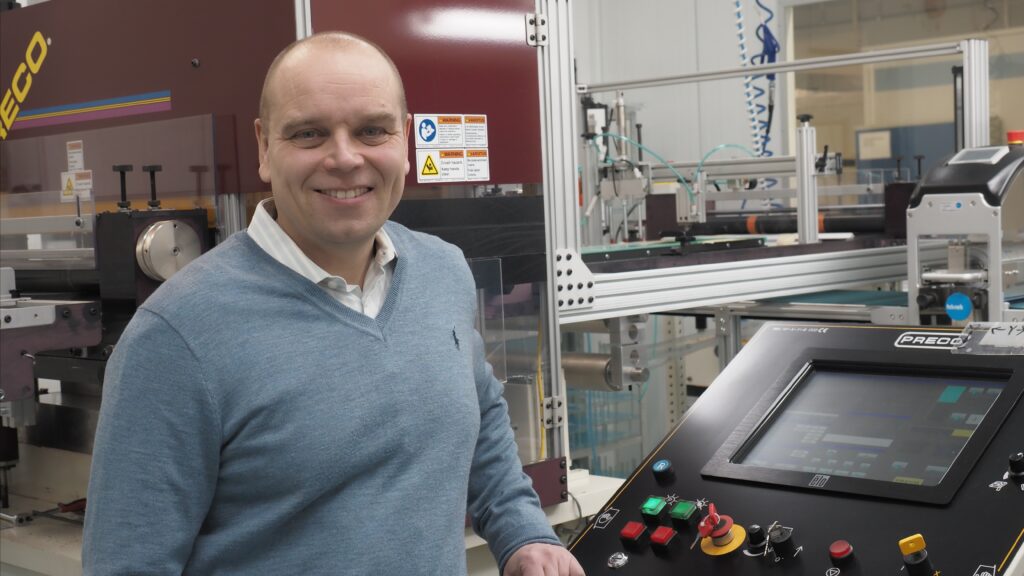 When a new international recruit joins the company, the people at Nanocomp have taken the extra time to get people acquainted with Joensuu outside of work in the form of short tours as well as trips to places such as Koli. Recruits sometimes encounter hindrances with bureaucracy. There is not much the company can do on its own to help, Eronen admits. However, help is available, and Nanocomp has taken advantage of that to ensure its employees can settle down comfortably.
"Take for example the time we recruited our Russian employee. Business Finland helped with pretty much all the bureaucracy and getting the work permits in order. We don't have the kind of organisation that could help with those, so we were lucky to have Business Finland help us out." 
Taking on international talent has given Nanocomp the tools it needs to deal directly with international affiliates. Meetings with clients can be handled directly in Chinese, for instance, and making new purchases in target countries has also become easier. In production, employees have become more confident in their use of foreign languages, mainly English. Recently the company even offered its employees a course in basic Mandarin.
In short, the main benefit of international talent is that Nanocomp is able to more flexibly tackle foreign markets on their terms. Moreover, in the field of photonics, that international talent may be the only expertise available to businesses.
"On the other hand, we couldn't in fact find talent in Finland, so we have to look elsewhere. I can't say for certain that we will, but should we hire more people to work with our clients, it may be smarter for us to hire people who speak Asian languages or come from Asian countries, and employ them specifically here in Finland."
Text: Lauri Vuori Pictures: Ari Tauslahti