As of 30 May, 2022, the immigration services of the city of Joensuu are effectively renamed International House Joensuu. The new name shares similarities with other International Houses operating in other major Finnish cities, such as Helsinki, Tampere, and Turku. You can even find an International House in Estonia and Copenhagen, making the concept truly international and not just a Finnish phenomenon.
TalentHub Joensuu paid a visit to the International House premises, an office complex in downtown, and talked with Eija Asikainen, IHJ's integration manager, about the name change, cooperation, and immigrants seeking help and shelter. There is a nasty war going on, after all.
Eija Asikainen took an interest in the immigrant issues as Bosnian refugees started pouring in to Joensuu in the breakup of Yugoslavia, providing material in her theses and a research project. After gaining immigration and integration competence in various projects, she moved to Joensuu's immigration services to be a project manager, developing immigrant guidance, guidance skills, electronic services, and networking cooperation. With this skillset, Asikainen surely knows what is going on in the renamed immigration services.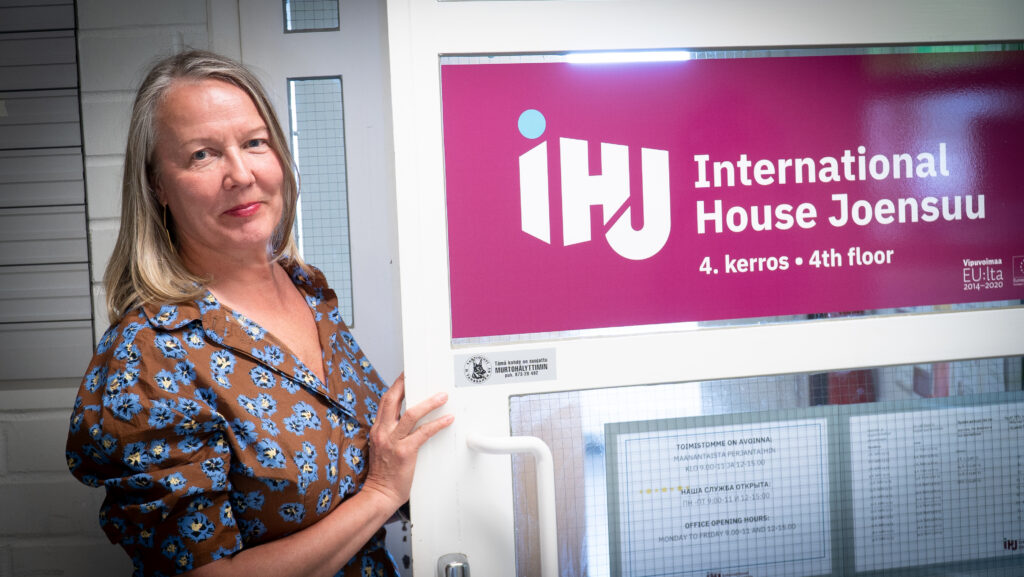 Locally, in Joensuu and generally in Finland, too, there is an ongoing labor shortage in many fields, as it is difficult to employ people, so we have to be open-minded and look elsewhere for labor, lure people in from abroad for lucrative jobs. Even if these people become employed and Finnish citizens, the big question is that how do they enjoy living and settling here.
"International House's aim is to make the people coming here feel easy about settling in, to feel that they have help, to have people assisting them with daily matters. That the people who move here from abroad for work and other reasons would have a positive first impression. That they would feel at home and stay in the area instead of feeling the life and settling in difficult even after getting a job", Asiakainen explains.
She further explains that with the name change, the intention is to reach and also serve work-related immigrants even more individually. Refugee work continues as a large part and image of IHJ, and it has been such ever since the immigration services' inception in 2018. IHJ strives for reaching the people coming here for other reasons, too.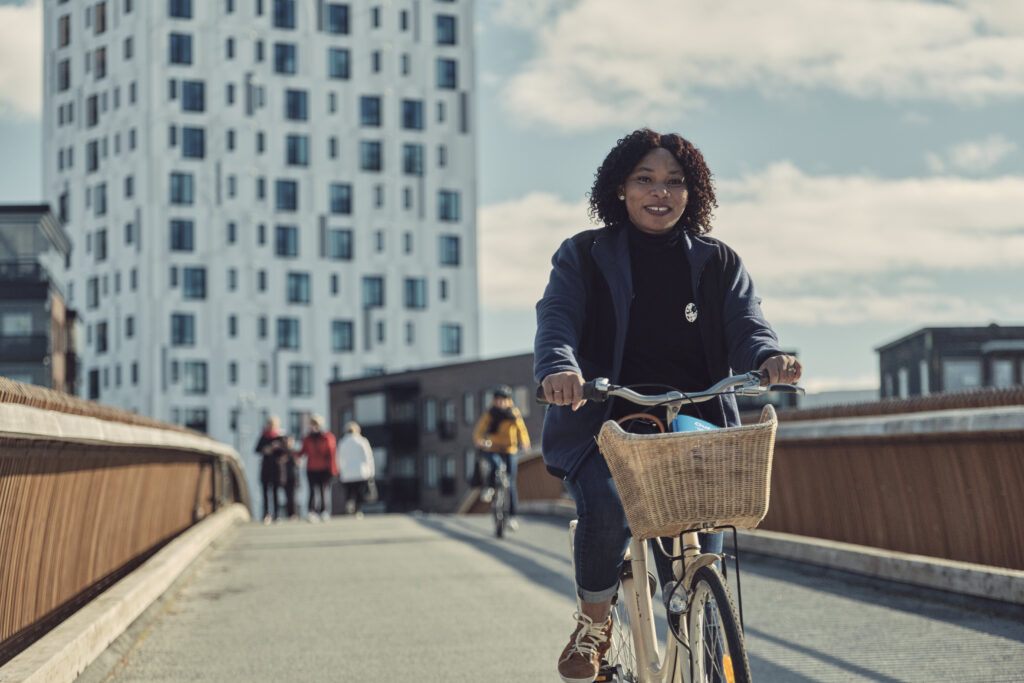 International House's Joensuu branch mainly cooperates regionally with different operators, siphoning the competence related to immigration and integration together. The core cooperation is handled with Business Joensuu, schools, and Luotsi's career counseling services. In the future, there are plans to work together with other International Houses with great interest. Of the core cooperators, the local International House was collaboratively formed in the city of Joensuu by using the resources of Business Joensuu's Become Karelian! initiative, which developed a website and an integration service for the people moving here for work. As for TalentHub's cooperative role, IHJ's website contains its link and the customers are encouraged to take a look.
Next, TalentHub discussed about IHJ's customers, the immigrants arriving to a brave new world in need of a helpful nudge. As Asikainen told us, "there are active customers with regular appointments, around 120–130 of them, and passive customers, some of them long-time, who have perhaps visited just once or occasionally again, asking for advice." Due to IHJ's inclination towards refugees, there are many Arabic customers, with Syrians as the largest clientele, and many Russian language customers, some of them work-related and also spouses. As such, Russian and Arabic languages see the most use in the office.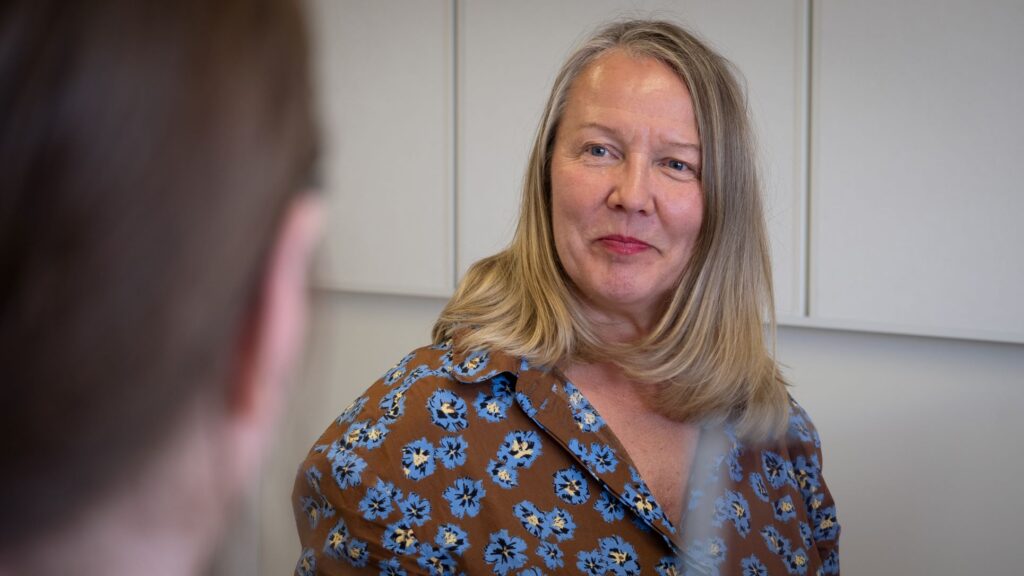 The pandemic has naturally been a proverbial wedge in the customer growth, but it was unlodged when Russia invaded Ukraine. Hence, a steady onrush of Ukrainian refugees, who have also visited IHJ's premises. According to Asikainen, the recent crisis has been more about local concerned citizens and operators who have called IHJ, asking how they can help.
The thing about IHJ, however, is that they can only offer sound advice and directions instead of concrete decisions. The Finnish Immigration Service, for instance, handles securing a work permit, but IHJ offers advice about its application forms and other related matters. Work advice is not strictly given only to immigrants; an employer can ask about hiring people from abroad and what kind of a process would it take to do so. Only after applying for temporary protection and receiving services from refugee reception center and becoming local residents after getting a work permit or some other process, only then can IHJ offer its services to immigrants to a fuller extent. In other words, International House Joensuu is meant for local residents, who are staying here more or less permanently.
"People with a refugee background receive very intense guidance in the initial steps", Asikainen explains about how International House Joensuu's services operate around different customers. "Quite a few refugees visit us weekly for a long customer appointment for about half a year. Work-related customers, then, maybe only require around 1–3 appointments to get public authority matters, daily living matters, and other daily matters rolling, after which they no longer require our services. We try to offer individual service very much."
International House Joensuu's role and strength is to be part of their customers' daily life as an advisory element, a compass whose north points to the guided tour of the Finnish service system, advising fresh immigrants about daily matters, such as day nurseries and schools. Work-related matters, however, belong in the employment services, and IHJ often receives enquiries about employment, which they redirect to proper channels.
"An obstacle to employment is often some daily issue", Asikainen elucidates. "You might not get your child to a day nursery; we try to help with such matters. Or if there's an issue related to health hindering employment, we can give advice on how to contact health care services. Our role also entails that if there is a customer with no contacts to employment services whatsoever, with no knowledge that such a thing even exists, we help with registering at the employment office, for instance. We help the person to navigate in this society."
One such navigatory endeavor is the twisting current rocking the immigrant boat in unfamiliar waters: the infamously complicated Finnish language, which non-natives must almost always learn from scratch, as it follows its own logic. Since there is an extreme demand for Finnish language courses, International House Joensuu's Non-Stop Finnish courses are currently full, even though Ukraine's situation resulted in more courses.
As Asikainen further explains, these are small courses, a few hours a week to get started, with a focus on conversations, for those trying to attain skills needed for daily life. "Non-Stop Finnish courses are for the situations when a person arrives here without prior skills; they can join and get a first feel of Finnish. Or you can tag along if your training has ended and you want to train you language skills." The employment office's integration training, conversely, is for the customers registering as job applicants. As such, the training is more goal-oriented, basically full-time studying.
The services have been well-received. "It is a common phenomenon among immigrants: when you get help, you're always really happy and satisfied", Asikainen says with a smile, believing that the customers truly receive excellent service. As the Become Karelian initiative developed integration services, the customer feedback received was complimentary overall. A customer service survey for all customers is also in its planning stage this year. Despite the positive vibes, Eija also points out that there must be some issues that the customers would prefer to be changed, but they either can't or won't like to be critical aloud, as they're also dependent of the services in a way. Ultimately, the customers, especially work-related ones, find it excellent that there is someone for them, unexpectedly. As quoted by a customer:
"One of the best parts of your service was that I felt like having someone I can talk to from the moment we got in touch. I think this fact helps a lot the people who come here alone."
Finally, Asikainen wanted to bring up three points as a way of thinking about immigration and integration, as also listed in International House Joensuu's website.
Let's change how we think about language learning. Let's not assume that you are good at Finnish before you get a job or take part in things. Let's instead think that a language is an instrument of interaction and learning it requires interaction and situations where the language can really be practiced. Instead of sitting firmly in a class for two years, let's instead shape the language skills by interacting with the society.
Let's get the immigrated people along to develop these services by actively asking the customers about their needs and how to serve them. When a workplace has people who have come from elsewhere with their language and cultural knowledge, let's ask them how things are done elsewhere. Let's tap into the ability for a perspective change inherent to people.
Let's face the immigrants as the new local residents, as whole persons instead of strangers. Persons with names as individuals, with history, know-how, education, and life experience. Tabula rasa they are not. Let's hope they have a future here. Let's make every effort that they stay here and make room for them both in our society and our workplaces.
In the end, Asikainen has noticed in the conversations with operators that you cannot treat immigrants as an uniform mass. "We don't move forward if we classify people as perpetual immigrants, as something mystical that can't be understood", she says, looking for cooperation and a change in how we talk about things.
"It is immensely, devastatingly significant how we call things and how we talk about them. Even though it feels superficial at the start, like what does it really matter how you say it, but as this keeps repeating in different situations, it shapes reality. This can be seen in the war in Ukraine. How there is no war going on, but a special operation."
Text: Juha Kuosmanen
Photos: Ari Tauslahti and International House Joensuu