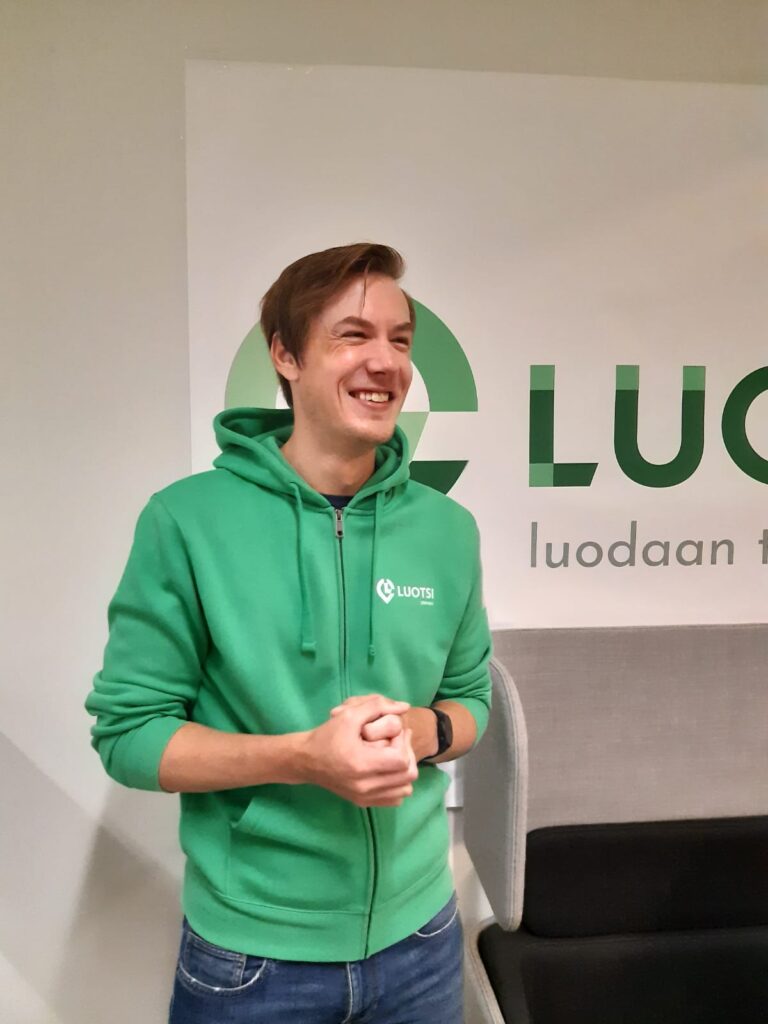 Hi,
My name is Antti and I work as an individual coach at Luotsi Joensuu. I'm also one of the people responsible for the development of the TalentHub service we launched in the spring of 2021. Mainly I will be working with international talents at TalentHub, as we offer a free coaching service for all the participants who have created and published their own TalentHub profile on our online platform.
I'm 36 years old, master of education, originally from Joensuu. I've been working for city of Joensuu since the beginning of Luotsi in 2019. In the field of employment services I've worked for about five years. Working with international talents has always been part of my responsibilities and it is an area I really do appreciate and enjoy of. Especially here in North Karelia area where possibilities might sometimes be a bit more limited.
I will contact all of our new talent profiles and I'd be happy to get to know you all. Of course meetings are completely voluntary so if you are only interested of creating a profile and showing your skills to the companies that way, it's absolutely ok to do that as well.
Questions, ideas, feedback – if you have them, do contact me directly via email or for example WhatsApp at:
antti.raty@joensuu.fi / 050 432 9472
Talk to you soon!
Antti